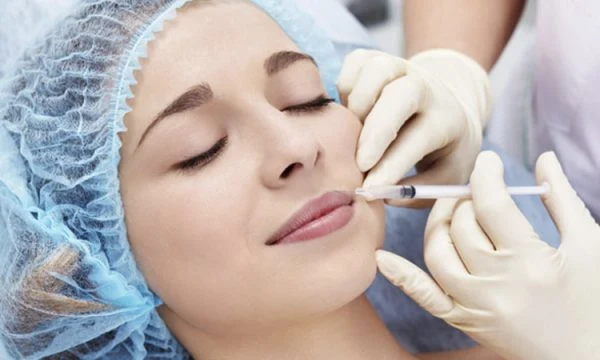 Neuramis® is a new type of hyaluronic acid dermal filler, which is very effective for deep and static wrinkles, volume increase and skin rejuvenation. This technology has the characteristics of a two-step cross-linking and enhanced purification process.
Neuramis's treatment is designed to produce wrinkles and wrinkles, and to increase volume in areas where rejuvenation is needed.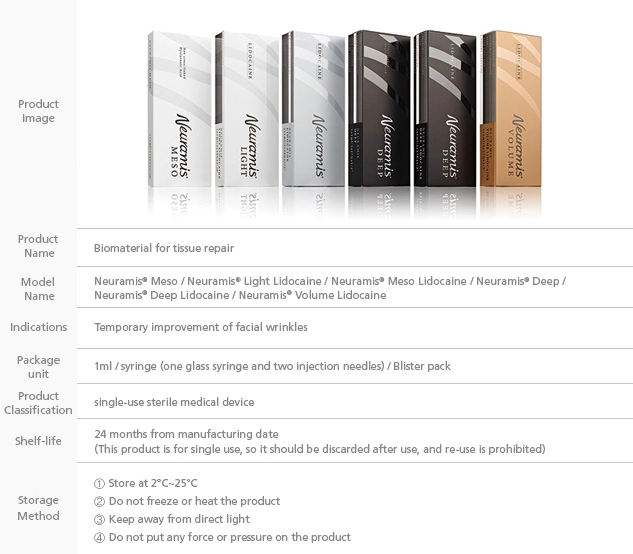 Hyaluronic acid (HA) is a naturally occurring polymer found in our skin.
The dermis has a high percentage of HA, it has high water binding properties and can hydrate the skin. HA provides and maintains an appropriate tissue volume and acts as a cushion to help protect the skin. If a natural product is injected into the skin, it will be quickly lost.
In order to produce a longer-lasting HA, it must be made stronger and stable by cross-linking.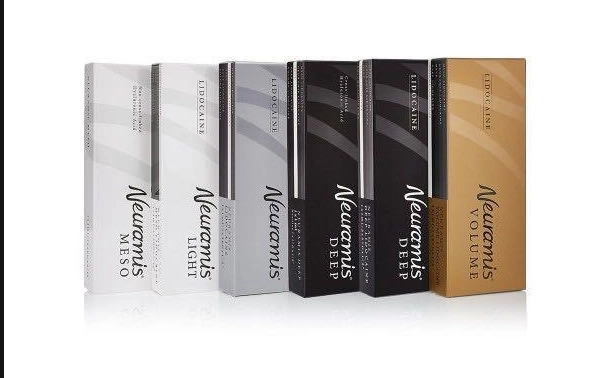 The origin of HA, microbial fermentation and animal-free, ensure its safety. HA materials with molecular weight approved by EDQM and FDA of the United States are reliable and trustworthy. Neuramis®'s two-step cross-linking process ensures long-lasting results. The patient was satisfied with the natural results after treatment.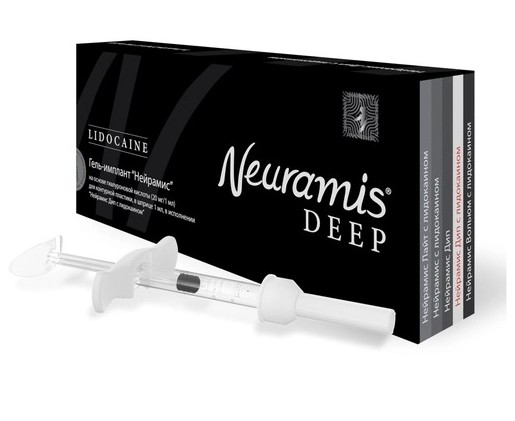 Neuramis is injected into the skin through a thin needle. In the manufacturing process, by adding local anesthetics to the product, the injection is more comfortable. Remove makeup before treatment. Your cosmetic doctor's syringe will monitor the skin reaction during the injection process to determine the correct filling amount.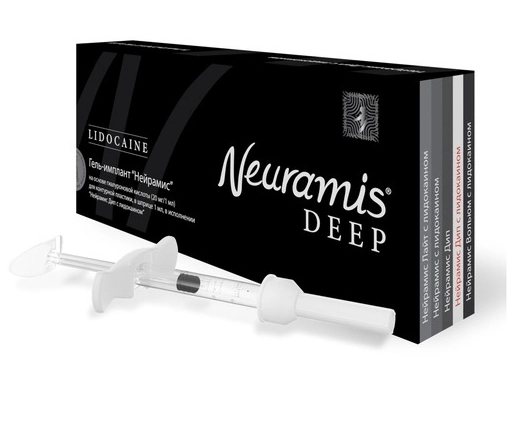 After use
Do not reapply makeup within 2 hours.
Keep this area cool to reduce puffiness.
If you think you have an adverse reaction to treatment, please contact your doctor
immediately



note:
If you are pregnant or breastfeeding, please do not receive treatment; if you have rheumatism or are allergic to hyaluronic acid, please seek medical treatment before treatment.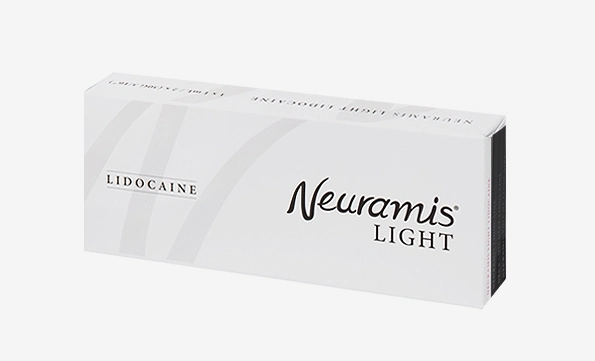 Precautions for injection of hyaluronic acid:

1. Stop taking various blood circulation supplements and Chinese medicines, including vitamin E, 2 weeks before the injection.

2. Stop facial skin care massage one week before injection.

3. Injection to avoid menstrual period, patients with coagulopathy may cause local bleeding and ecchymosis.

4. It is recommended to inject after the herpes has healed to avoid infection.

Cause Analysis

Hyaluronic acid, also known as hyaluronic acid, is a transparent gel-like substance with powerful moisturizing function. It is one of the components of human dermal tissue. Currently, hyaluronic acid is mainly used for wrinkle removal and moisturization in clinical practice. And the role of facial shaping.

Recommended action

It is recommended that a single injection of hyaluronic acid cannot last for a long time, it can only last about 6-18 months, so repeated injections are required to maintain long-term effects.