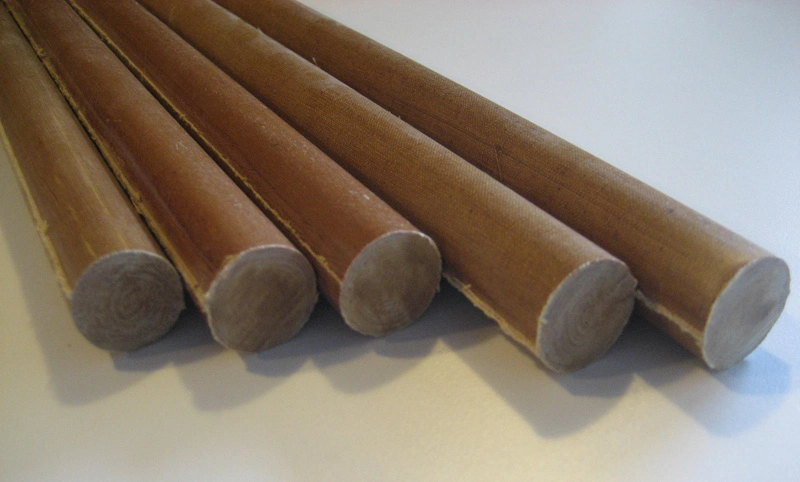 These grades are composed of cotton fabric impregnated with phenolic resin binder.
They have good mechanical properties and toughness, good heat resistance and moisture resistance, excellent wear resistance, and easy to machine.
Cotton based grades have greater mechanical strength than paper based grades.
Application:
For use in M
achine spare parts, gears, pinions, bearing retainers, scrapers, pneumatic tools, motors, conveyer machine, textile machinery, and other mechanical applications.
Specification:
1) Grade: C/CE/L/LE
2) Color: Brown; Black
3) Thickness range: 0.5mm to 100mm
4) Sheet Size: 1020*1220mm; 1020*2040mm; 1220*2440mm
5) Min. Order Quantity: 500 kgs in a lot
NO.

PROPERTIES

UNIT

TYPICAL VALUE

TESTING

RESULT

1
Flexural strength perpendicular to laminations
MPa
≥ 100
124
2
Impact strength parallel to laminations (Charpy)
kJ/m2
≥ 8.8
9.6
3
Dielectric strength perpendicular to lamination (in oil 90±2ºC) 1mm in thickness
MV/m
≥0.82
3.8
4
Breakdown voltage parallel to lamination
(in oil 90±2ºC)
kV
≥1
5.6
5
Insulation resistance impregnated in water, D-24/23
Ω
≥1×106
5.8×106
6
Tensile Strength
PSI
/
12000
Please Contact UsMiss:MonroeMob: 86-18526730325 Fax: 86-22-26664908 http://kangliyuan.en.made-in-china.com/