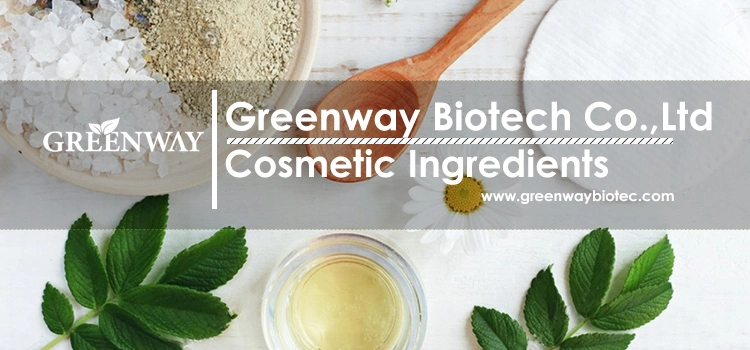 | | |
| --- | --- |
| Product Name | Ellagic Acid |
| CAS No. | 476-66-4 |
| EINECS | N/A |
| Molecular Formula | C14H6O8 |
| Molecular Weight | 302.19 |
| Appearance | White Powder |
| Assay | 99% |
| Grade | Cosmetic Grade |
| Brand | Greenway |
Product Introduction:
Ellagic Acid is strongly absorbed in the whole ultraviolet region, combined with its antioxidant activity and inhibition of tyrosinase activity. Animal experiments show that, compared with quercetin and kojic acid, skin whitening effect is better, and it can also prevent skin discoloration diseases such as chloasma.
Ellagic Acid promotes the activity of proteasome and B-galactose. Glycosidase activity is inhibited, which shows that ellagic acid can enhance the metabolic activity of cells. Therefore, nutritional ingredients such as pantothenic acid, amino acid, allantoin, CAMP or its derivatives should be added to skin care products with ellagic acid as the main whitening agent.
Ellagic Acid has anti-inflammatory and hemostatic effects, and external use can help wound healing. High valence metal ions can also form metal salt hair dyes. At the same time, because it belongs to phenolic multi-molecule, it is not suitable to use too much.
Product Functions:
Ellagic Acid, the active ingredient extracted from Punica granatum L., has the following functions:
1. Anti-cancer and anti-mutation. It has been proved to be an effective anti-carcinogen upon carcinoma of rectum and colon.
2. Restrain to human immunodeficiency virus (HIV) and many kinds of microbe and virus.
3. Antioxidant, coagulant, descenting blood pressure and sedation.
4. Treat kinds of symptoms caused by high blood sugar, hypertension.
5. Resist to atherosclerosis and tumour.
6. Resist to antioxidance, senescence inhibition and skin whitening.
Product Applications:
1. Applied in pharmaceutical field, it is usually made into capsule
to prevent cancer, lower blood pressure and resist oxidation.
2. Applied in food field, it is usually used as food antioxidants.
3. Applied in cosmetic field, it mainly used in whitening, dispeling
spot, anti-wrinkle and delaying skin aging.