Megafood Coated/Embedded Tartaric Acid Powder
Colorless Crystal or white crystal powder, odorless, sour taste, stable in the air. L (+)-tartaric acid is widely used as an acid in beverages and other foods.
Tartaric acid is a carboxylic acid found in many plants, such as grapes and Tamarindus Indica, and is one of the major organic acids in wine. Compared with citric acid, it has a slightly astringent taste, and the acidity is 1.2 ~ 1.3 times as strong as citric acid. This product is used in grape drink, the amount of use is generally 0.1% ~ 0.2% , rarely used alone, with citric acid, malic acid and so on.
| | |
| --- | --- |
| Product Name | Megafood Embedded Tartaric Acid Powder |
| Shelf Life | 24months |
| Application | Wine,Soft Drink, Candy, Bread,Some Colloidal Dessert ect. |
| Forms | Granule |
| Type | Food Grade |
| Packaging | Inner Plastic Bag, Outter Carton |
| Packaging Size | 25kg/carton |
| Qualification | kosher, halal |
| Origin | China |
| MOQ | 1000kg |
| Sample | Available |
Detail Photos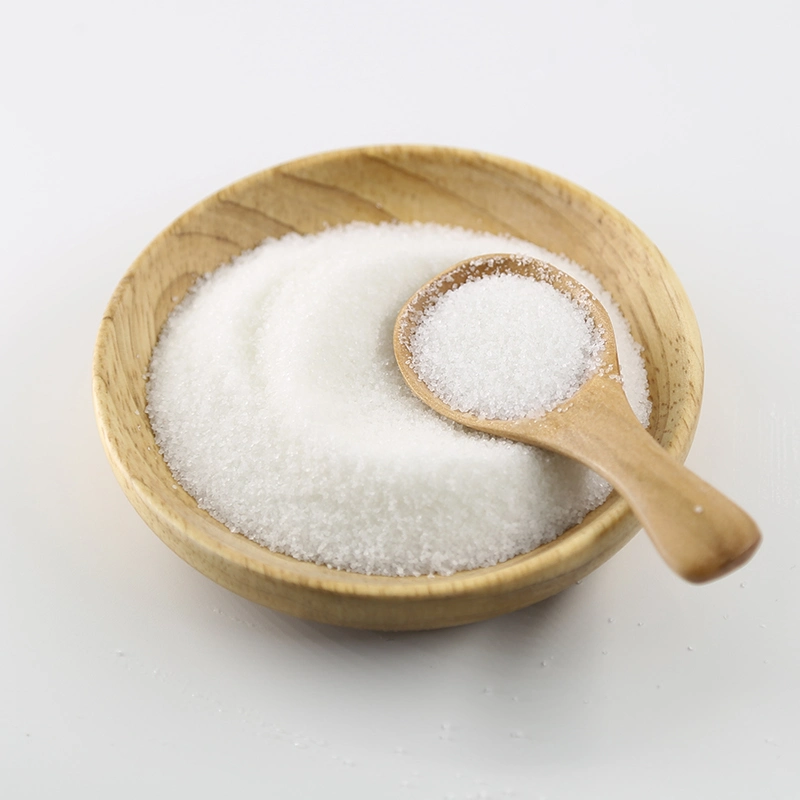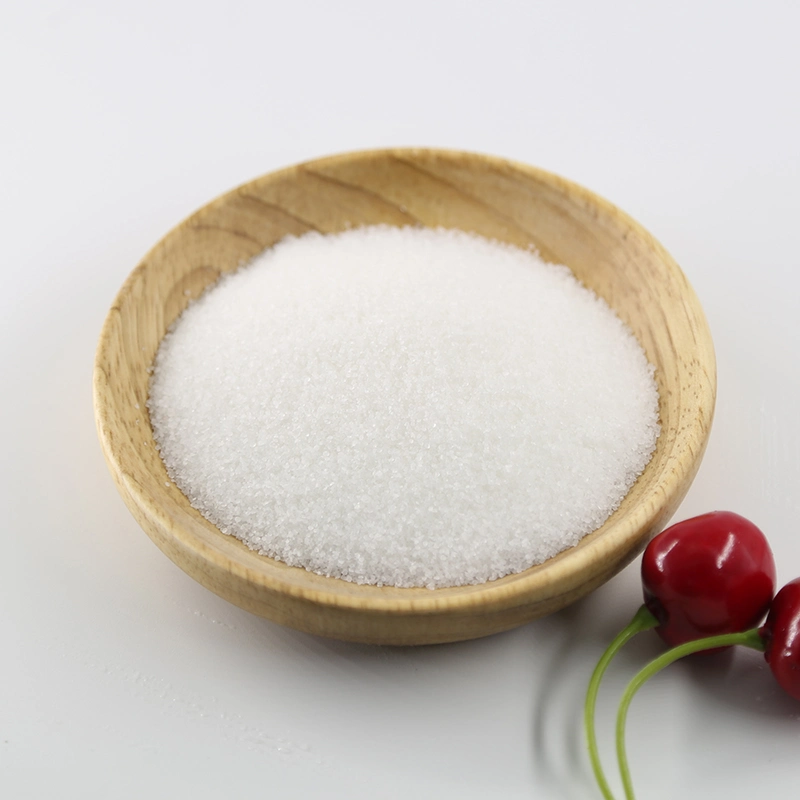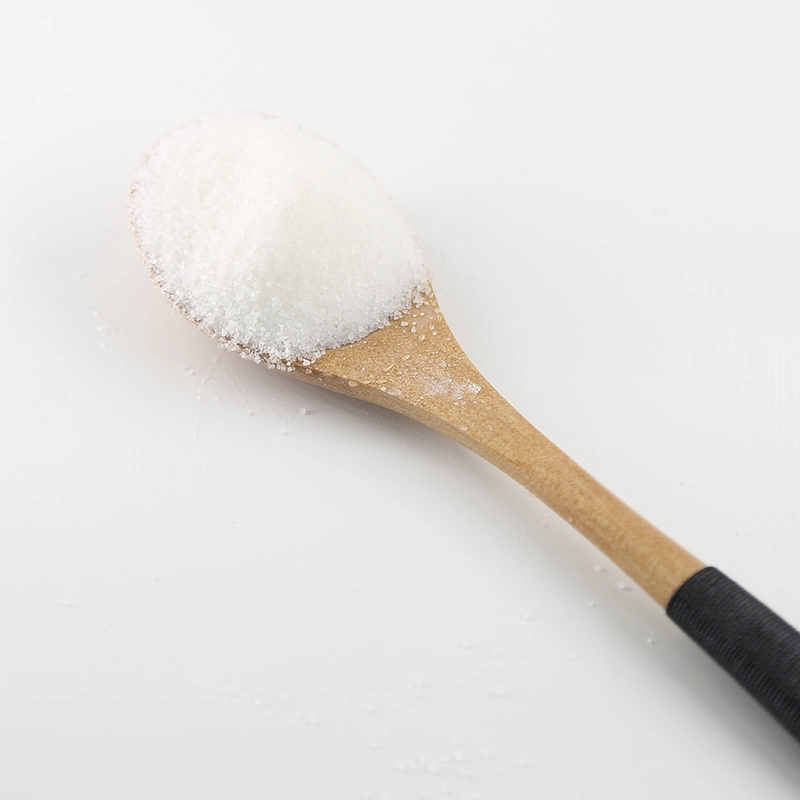 Product features:
Acid agent particles by the embedding process, not easy to be delirious, the use of no dust

Prevent chemical reactions with other raw and auxiliary materials

Embedding symmetry, particle size can be customized according to customer requirements;

Acid release slow, increase product flavor.

As a coating powder, can prevent the product adhesion, extend the shelf life of the product.
Product Quality Standard
Item
Index

Senses

white grain

Mesh Number

20-50 mesh,95% accept

Tartaric Acid Content ,

w/%

90±2

Lead (Pb),

mg/kg

≤2.0

Total arsenic (As),

mg/kg

≤2.0

Ignition residue,w/%

≤0.1
Application of Coated Citric Acid Powder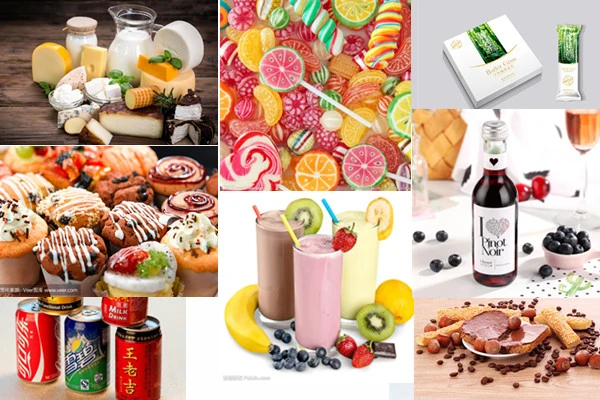 1.

Can Be widely used in candy, solid drinks, milkshakes, beverages and other types of food, pharmaceutical production as acid regulator, preservative preservative preservative, anti-caking anti-adhesive agent.



2.

For the food industry, because citric acid has a mild and refreshing acid taste, is widely used in a variety of beverages, soda, wine, candy, snacks, biscuits, canned fruit juice, dairy products and other food manufacturing. In all organic acid market, citric acid market share of more than 70% , flavoring, can also be used as an antioxidant in edible oils. At the same time, improve the sensory properties of food, enhance appetite and promote the digestion and absorption of calcium and phosphorus substances in the body.
Food Additives

Acidity Regulator

Coated Citric Acid

Coated Malic Acid

Coated Tartaric Acid

Latic Acid Powder

Sodium Lactate

Calcium Lactate

Food Coating Agent

Food Grade Paraffin Wax

Food Grade White Oil

Food Grade Microcrystalline Wax

Demoulding Oil

Stabilizer

Pectin

Carrageenan

Preservative

Natural Preservative
Probiotics

Probiotics Ingredients

Lactobacillus Acidophilus

Lactobacillus Casei

Lactobacillus Paracasei

Lactobacillus Plantarum

Lactobacillus Reuteri

Lactobacillus Rhamnosus

Streptococcus Thermophilus

Lactobacillus Salivarius

Bifidobacterium Longum

Bifidobacterim Bifidum

Bifidobacterium Lactis

Bifidobacterium Breve

Bacillus Coagulans

Lactobacillus Fermentum

Probiotics OEM

Probiotic Nutrition S

upplements OEM

Pet
Probiotics

Colostrum Probiotic Powder for pets

Probiotic Powder to Promote Reproduction for Pets

Improve Tumor Probiotic Powder for Pets

Probiotic Powder for Improving Joints for Pets

Human Probiotics

Anti-Helicobacter Pylori Premix Probiotics Powder

Probiotics Powder for Women Vaginal Health Care

Compound Pure Probiotics for Intestinal and Oral Health

Compound Probiotics Enhance Immunity

Premix Probiotics Reduce Infection for Children and Infant

Premix Probiotics Powder of Weight Control Formula Solid Drink

Anti-allergy Mixed Probiotics Powder for Children
Megafood
(Shanghai) Health Technology Co. , Ltd. ,
is located in Minhang district, Shanghai, near Shanghai Hongqiao Airport, with more
than 20 years of experience in global food and functional food raw materials and additives procurement and marketing promotion services, has long-term cooperative relations with more than 70% of domestic medium and large food and health products enterprises, with a perfect and mature sales network and service system. We have long-term cooperation with many medium and large international food raw material suppliers, familiar with new food raw material technology and related applications at home and abroad.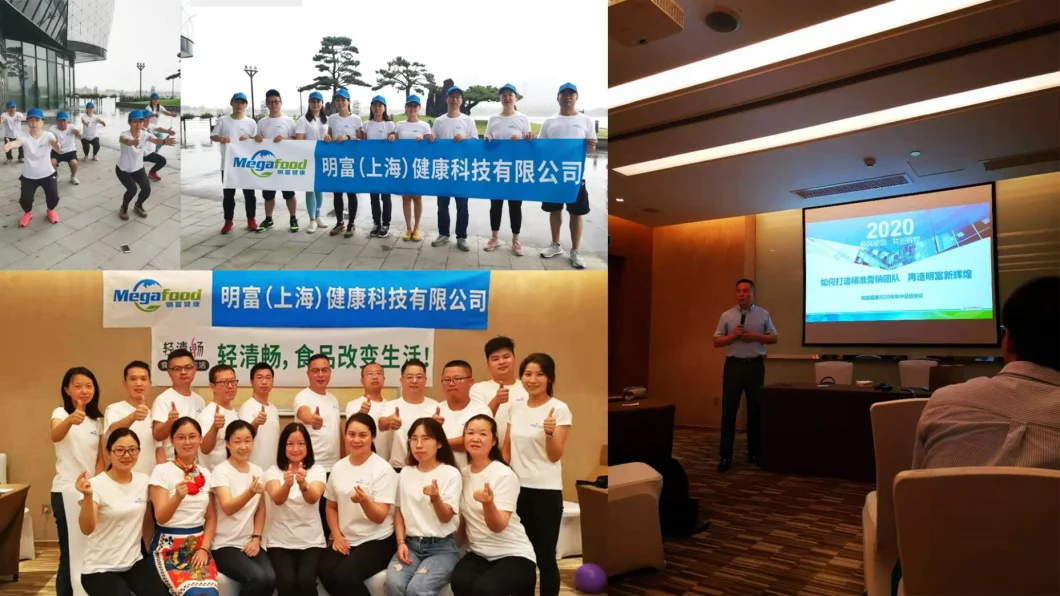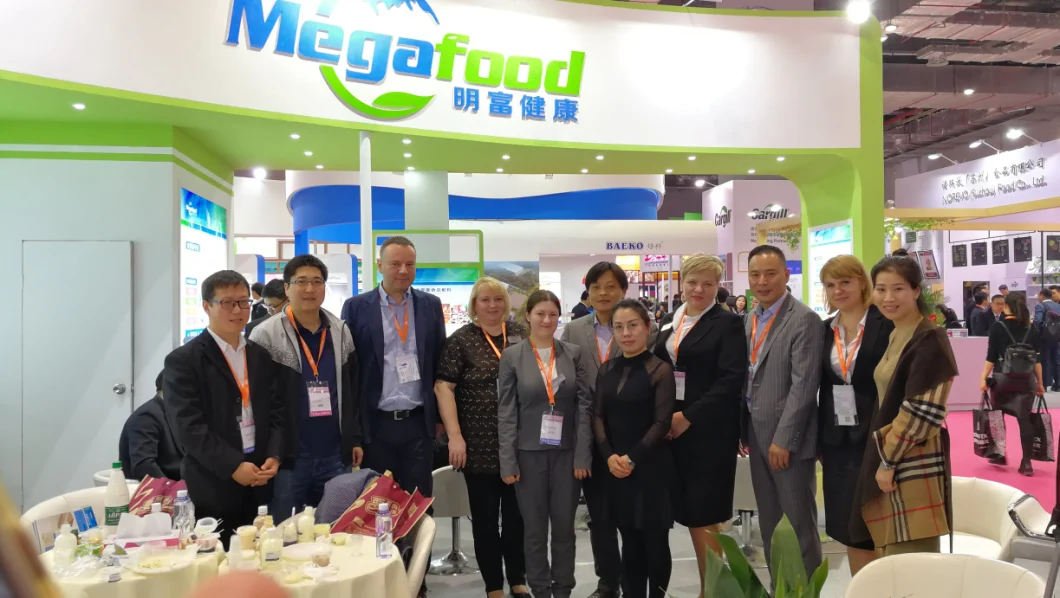 1. Megafood Growth
1995-2010 is a period of rapid growth in China's food industry. Our team has cooperated with more than 10 world-
famous food raw material suppliers, introduced their advanced products and successfully promoted them in the domestic market. Over the past decade, we have accumulated many successful experiences and failure lessons, and now we have become a marketing team with international vision and rich experience in the field of Chinese food raw materials and healthy food raw materials.
2. Megafood Growth
Since 2015, the company has gradually focused on new functional food ingredients such as probiotics industry, prebiotics, and new resources foods to create "
Qing Qing Chang
" and "Pet ting" probiotics brands, while continuing to lead the product transformation, formulation upgrading and continuous development of new products in dairy,
b
everage, candy and other traditional food industries, we have also made beneficial exploration and development in the field of functional healthy food.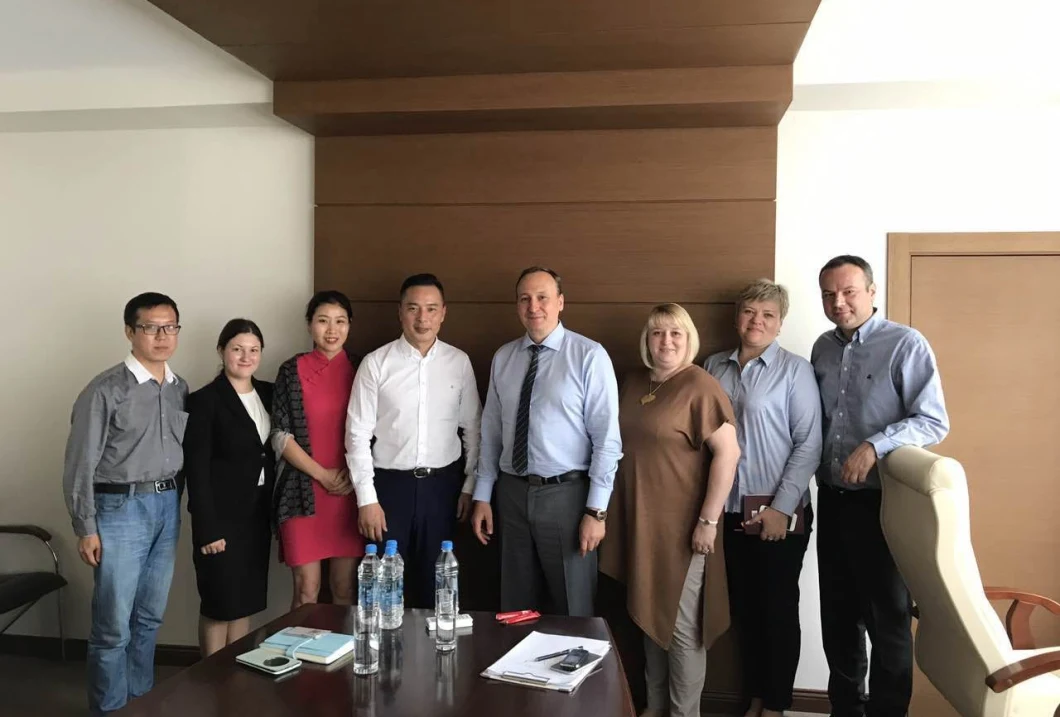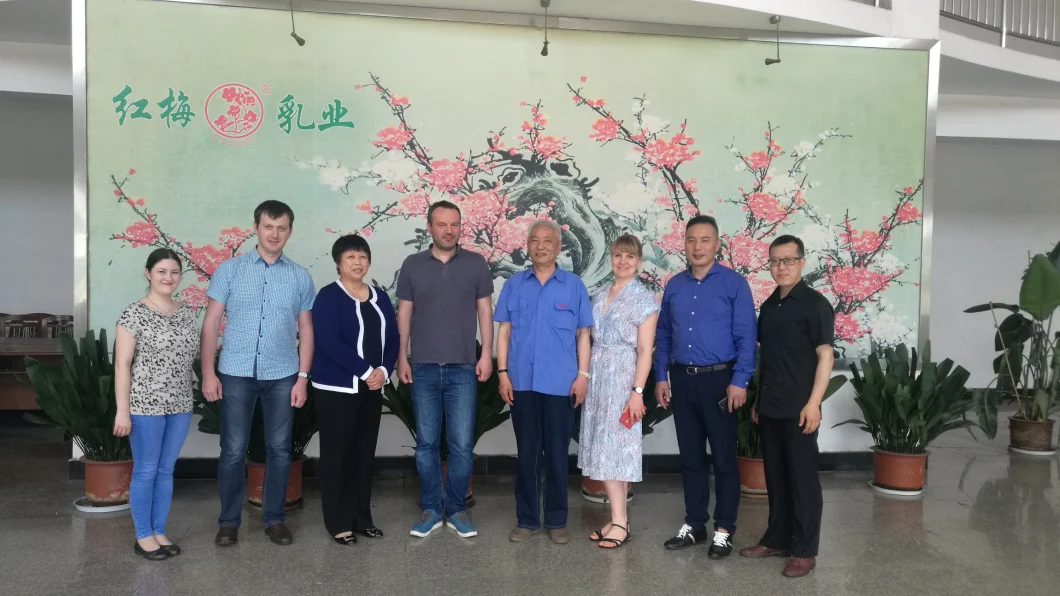 Our
company relies on the global food raw material supply platform foundation and the abundant technical fund investment, has guaranteed the superiority project consolidation and the sustainable development.
Our Service:
1. 24Hour-On-Line Professional Quick Response.
2. Rich Importing & Exporting Experience to more than 20 countries all over the world.
3. Fast delivery within 10working days after payment.
4. Flexible payment methods: TT, LC, DP, Western Union, Paypal.
5. Professional guide on your purchase strategy based on market trendency.

Cooperated Enterprises: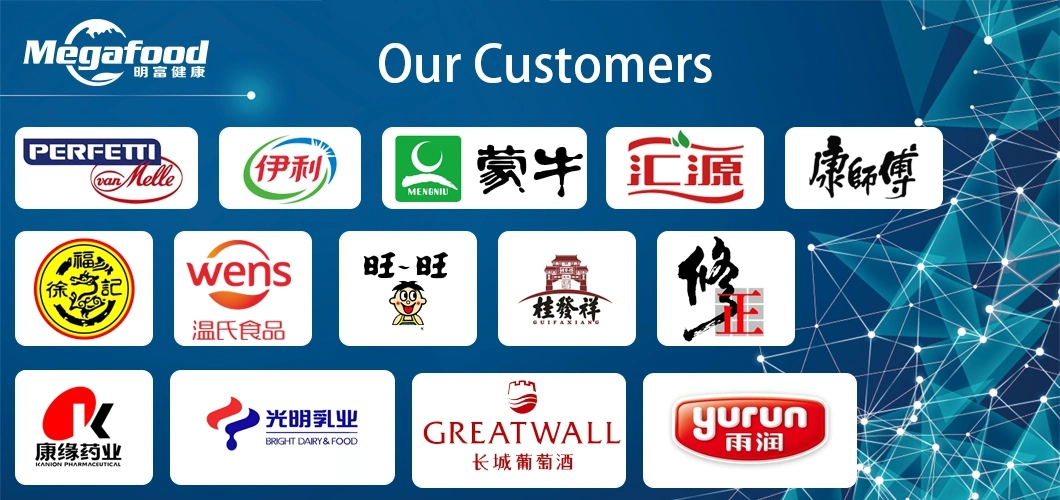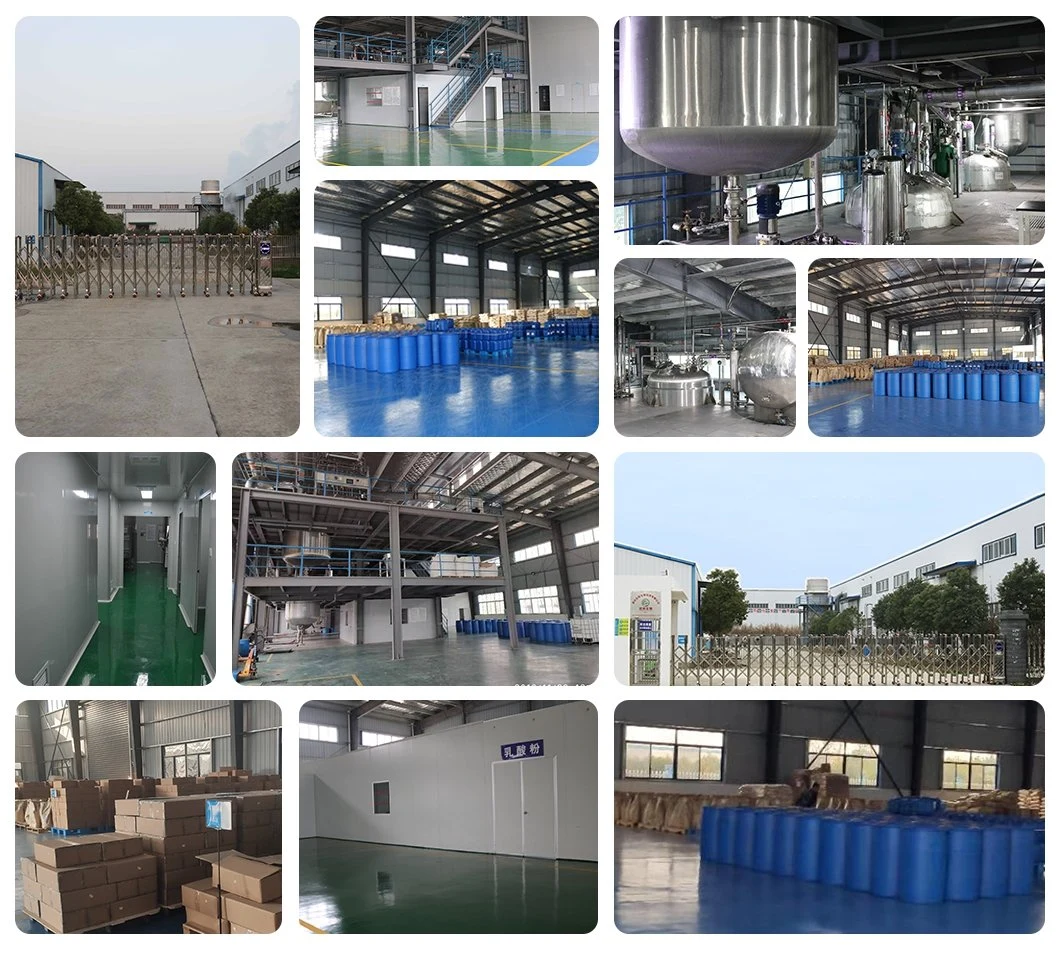 Embedded Tartaric Acid Powder, 25kg/carton, inner plastic bag,outer carton.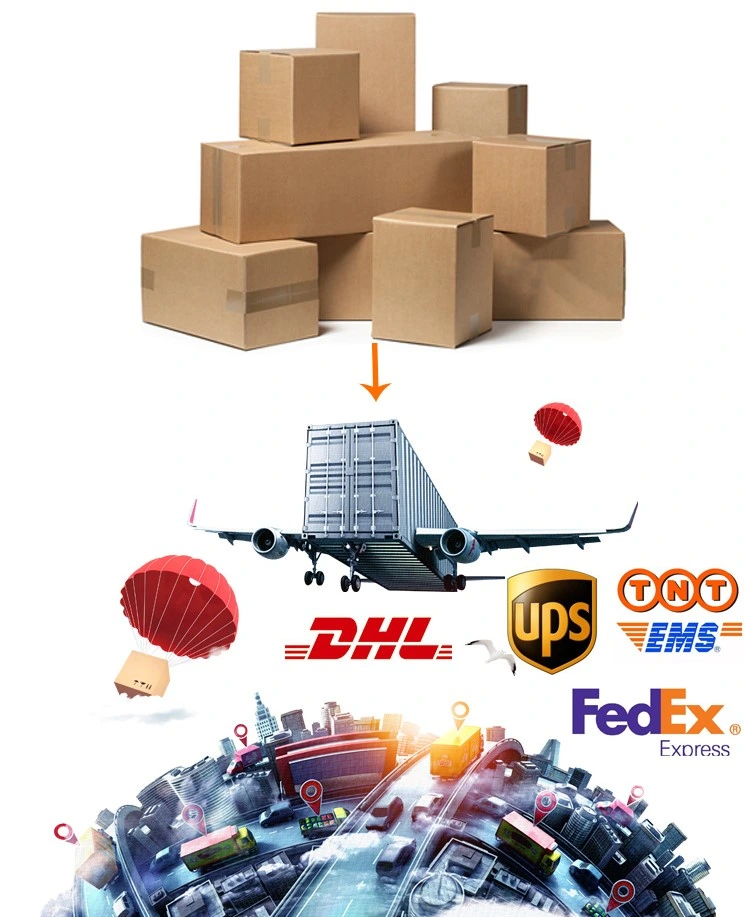 Q1: Can I get some sample?
A: Sure. Free sample of 5-10grams can be provided upon request.
Q2: What's your quality assurance?
A:We have very strict quality control system to avoid any mistakes. Meanwhile, Our products are certified by ISO,HALAL,FSSC etc.
Q3: What's the MOQ?
A: For most of the products, MOQ is 100kgs, however, pls contact us for confirmation.
Q4: What's the lead time?
A: Production lead time is around 10days after payment confirmed.
Q5: What's your payment terms?
A: We accept the following payment terms:
30% TT in advance +70% before shipment, L/C at sight, Western Union, Paypal
Q6, How long until I can receive the goods?
A: Shipping time depends on many factors (country of destination, quantity of goods, shipping method, Custom control, etc), the delivery time can range from 7days to 45 days.
Q6. What's the package?
A: All the package will strictly according to products characterias. Generally, inner package is plastic sealed bag, external package is carton.