Best Price ECG Epicatechin gallate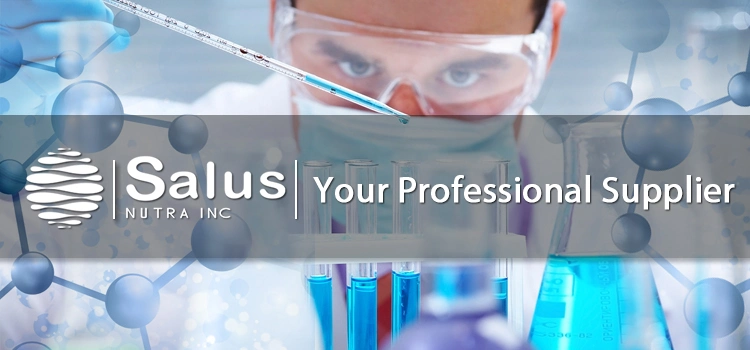 Product Name: Epicatechin Gallate
Appearance: White powder
Part Used: Leaf
Specification: 90%, 95% 98%
Plant Origin: Camellia sinensis L.
Epicatechin Gallate ECG is a catechin monomer isolated from tea and is the main component of tea polyphenol bioactivity.
Epicatechin is primary known for its ability to enhance muscle growth and strength, but also combat muscle loss, catabolize fat and provide high levels of anti-oxidants, making it the go-to product for a wide range of health benefits.
ITEM

SPECIFICATION

METHOD

Visual Appearance

White powder

Organoleptic

(-)-Epicatechin gallate(ECG)

≥95% 98%

HPLC

≤0.1%

HPLC

Moisture content

≤5.0%

105ºC, 4 hours

Ash

≤0.5%

GB/T5009.4-2010

Heavy Metal

Heavy Metal (Pb)

≤5.0 ppm

GB/T5009.75-2014

Heavy Metal (As)

≤2.0 ppm

GB/T5009.76-2014

Heavy Metal (Hg)

≤0.5 ppm

GB/T5009.17-2014

Microbiology

Total Plate Count

≤1000Cfu/g

GB/T4789.2-2010

Yeast & Mold

≤100Cfu/g

GB/T4789.15-2010

Salmonella

Nagetive

GB/T4789.4-2010

E.coli

Nagetive

GB/T4789.3-2010
1.Tranquilizing effect when added to food and beverage
2.Meliorating flavor
3.Enhance immunity
4.Lowering the blood pressure
5.Advancing cerebra function, promoting the function of study and anamnesis
6.Enhancing the function of liver to let off toxins
1.Dietary supplements for capsules and tablets.
2.Beverage & energy drink.
3.Cosmetic additives .
4.Pharmaceutical stuff or intermediate of the medicine.