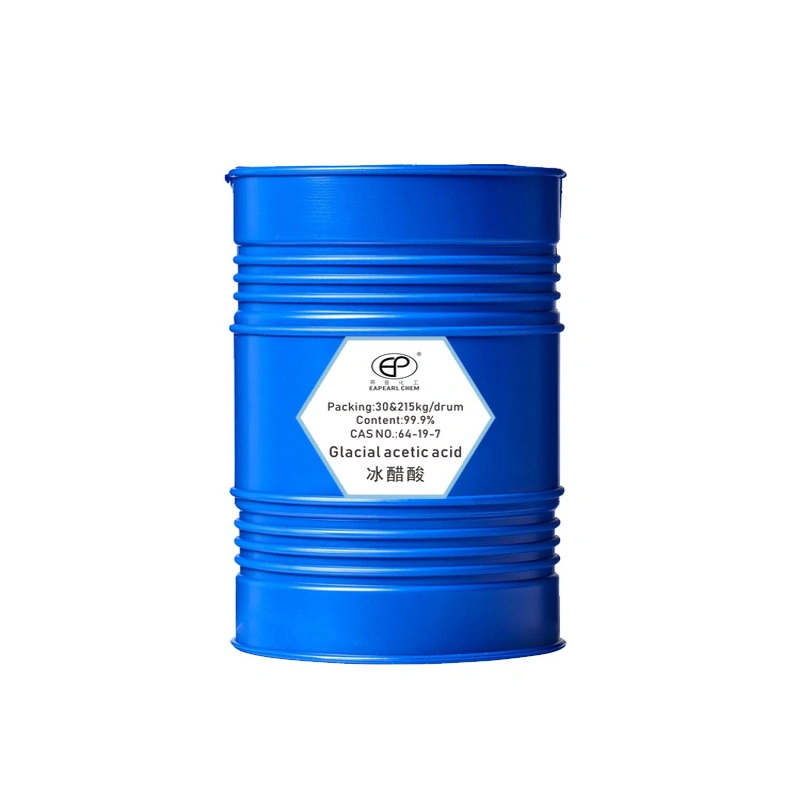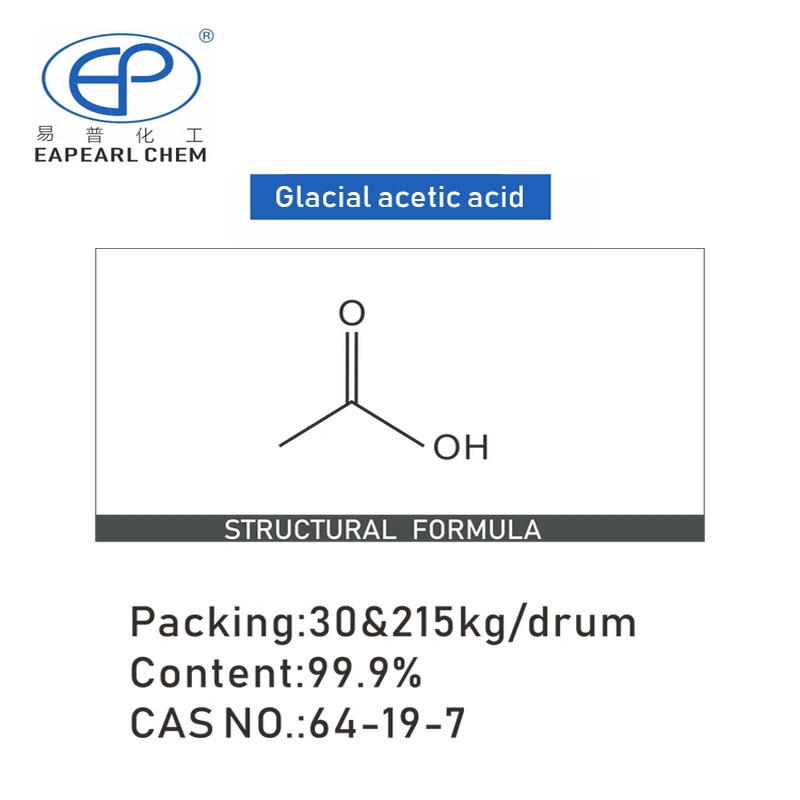 Acetic acid, commonly known as acetic acid (AcOH), is named after it is the main component of vinegar and is one of the most important fatty acids. Generally, it exists in many plants in free form or ester form in nature. The molecular formula is CH3COOH. Vinegar has been brewed and used for thousands of years. There are records about vinegar making in ancient China. But concentrated acetic acid is a Chemicalbook developed by Stahl in 1700. Pure acetic acid is a colorless liquid with a pungent smell. The melting point is 16.6°C, the boiling point is 117.9°C, and the relative density is 1.049 (20/4°C). Soluble in water, ethanol, glycerin, ether and carbon tetrachloride; insoluble in carbon disulfide. Anhydrous acetic acid solidifies into ice at low temperature, commonly known as glacial acetic acid. Corrosive. It is a weak organic acid with the generality of an acid and can undergo an esterification reaction with alcohol.
| | |
| --- | --- |
| Product name | Acetic acid |
| Molecular formula | C2H4O2 |
| Molecular weight | 60.05 |
| CAS-No. | 64-19-7 |
| Appearance | Solution |
| Odor | Strong, pungent, vinegar-like odor detectable at 0.2 to 1.0 ppm |
| PH value | 2.5 (50g/l, H2O, 20ºC) |
| Available chlorine content | 3.1-27.7%(V)(ethanol) |
| Properties | Miscible |
| Melting point | 16.2 °C(lit.) |
| Boiling point | 117-118 °C(lit.) |
| Density | 1.049 g/mL at 25 °C(lit.) |
| Acidity coefficient | 4.74(at 25ºC) |
| Storage condition | Store at RT. |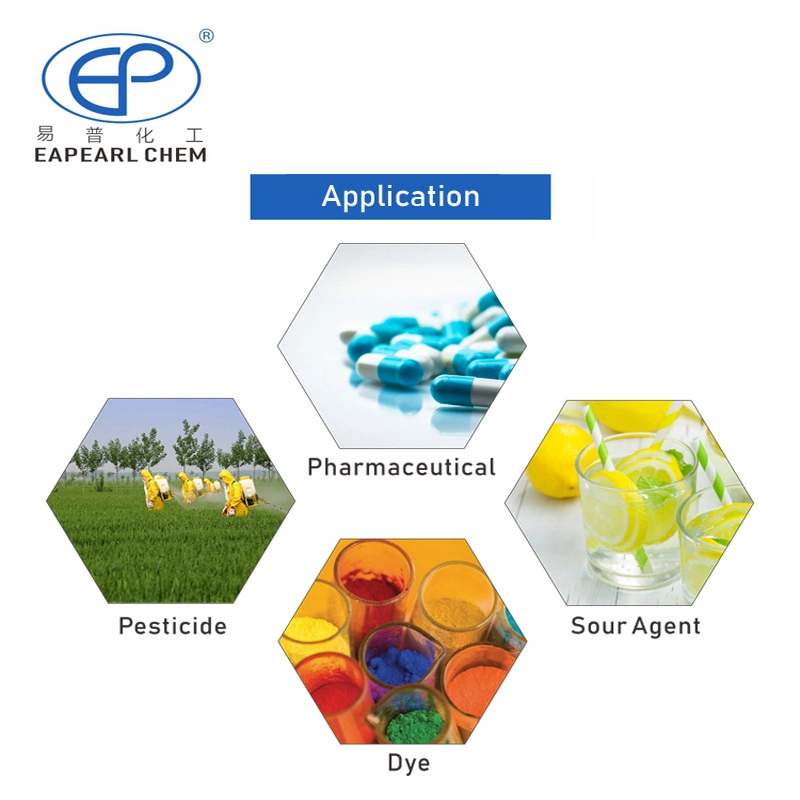 | | |
| --- | --- |
| 1. | Mainly used to prepare acetic anhydride, vinyl acetate, acetates, metal acetates, chloroacetic acid, cellulose acetate, etc., also used as a solvent |
| 2. | Used to synthesize vinyl acetate, cellulose acetate, acetate, metal acetate and halogenated acetic acid, and also an important raw material for pharmaceuticals, dyes, pesticides and organic synthesis |
| 3. | Commonly used as analytical reagents, general solvents, non-aqueous solvents and chromatography reagents, and also used in organic synthesis |
| 4. | Used as analytical reagent, solvent and leaching agent |
| 5. | As a sour agent, it can be used as a compound seasoning to prepare vinegar, canned food, jelly and cheese, and use it in appropriate amount according to production needs. It can also be used as a flavor enhancer for koji-flavored wine, with a usage amount of 0.1-0.3g/kg. |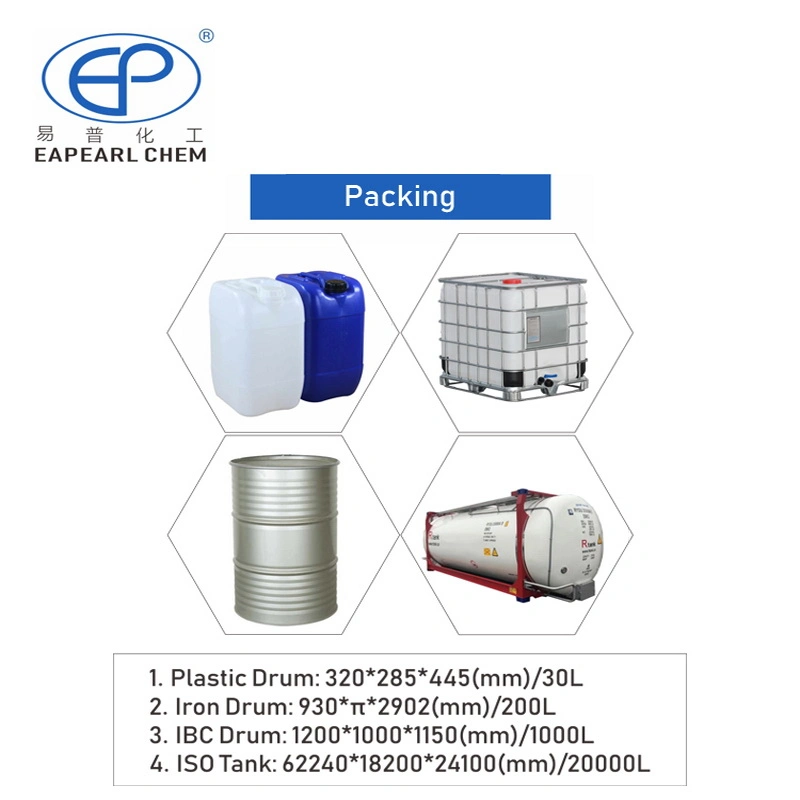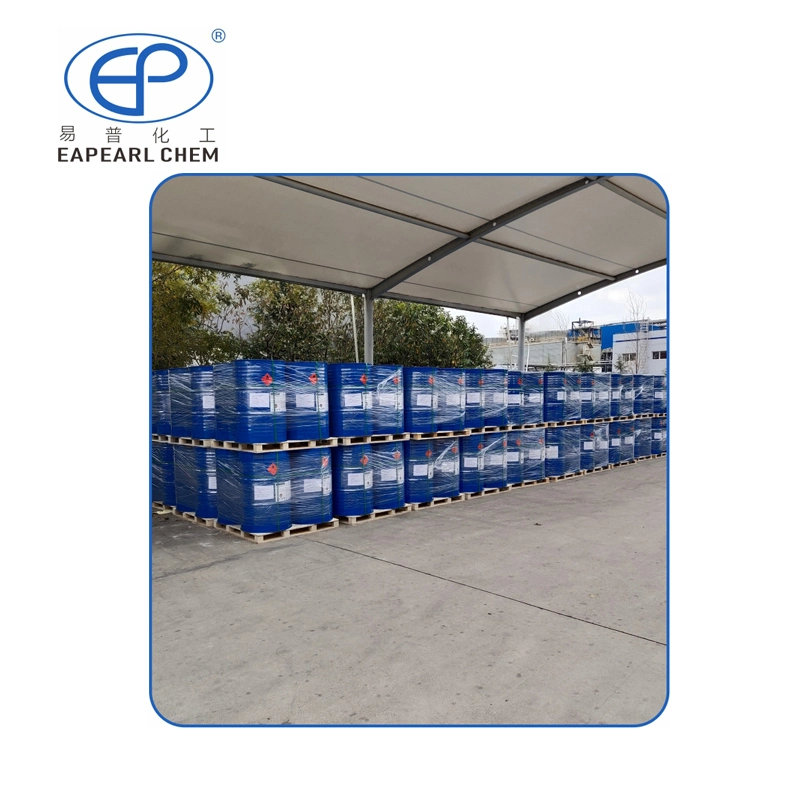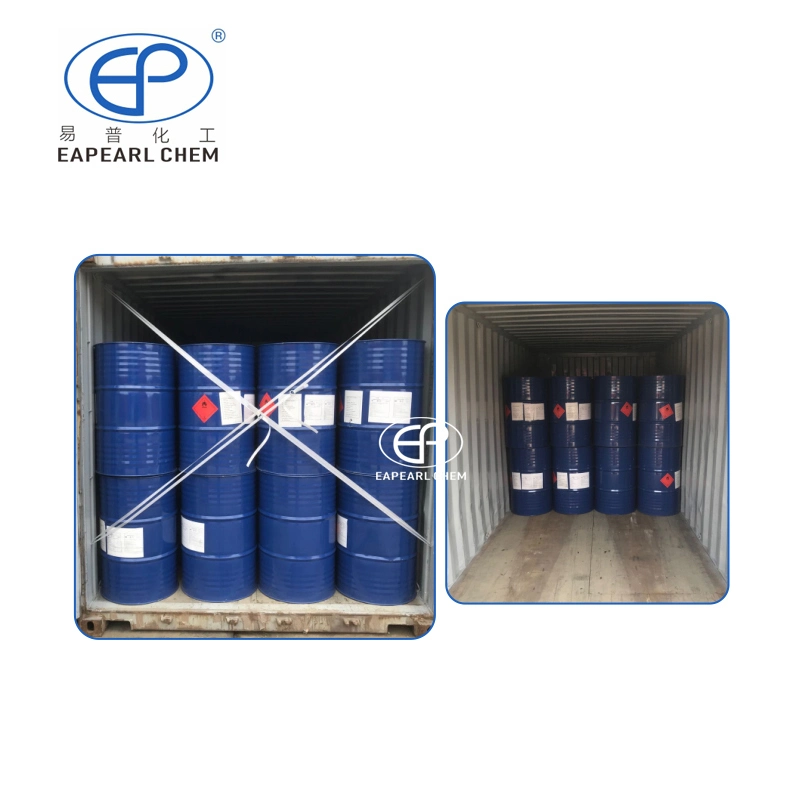 | | |
| --- | --- |
| Container | Capacity |
| In 235kg galvanized iron drums | 18.8tons/20'fcl |
| In flexitank | 22tons/20'fcl |
| In IBC drums | 20tons/20'fcl |
| In ISO tank | 23.6tons/20'fcl |
| Other Packing | According to the client's requirement. |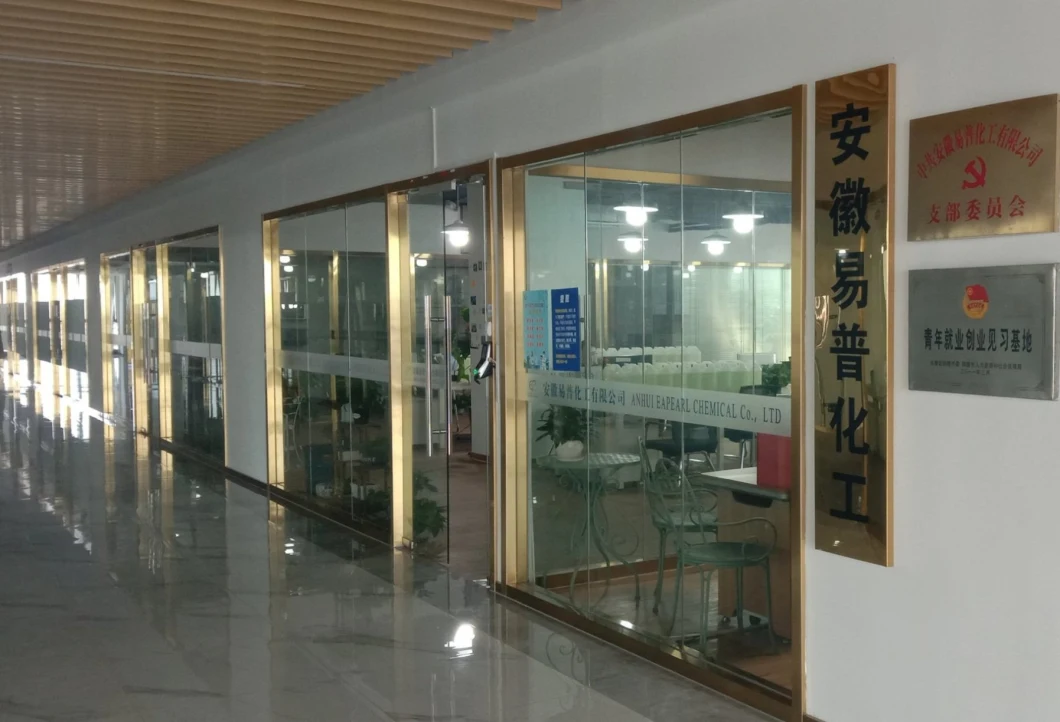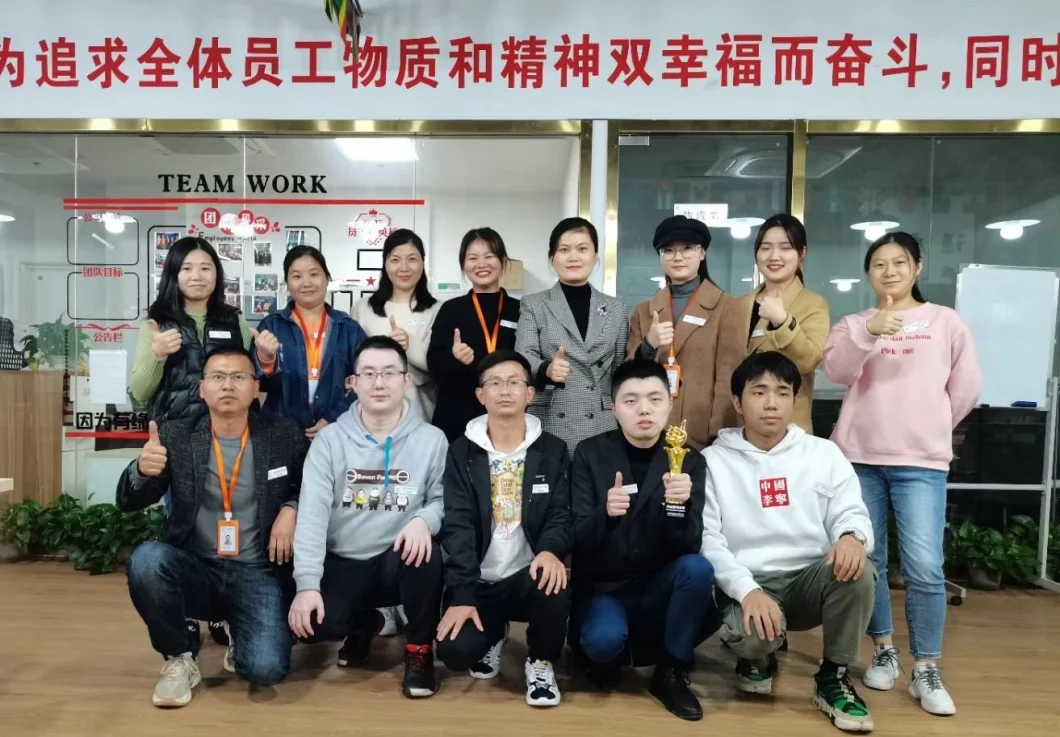 Anhui Eapearl Chemical Co.,Ltd is located in Tongling,Anhui province,China which is the beautiful"ancient bronze capital of China".The company has our own import and export rights.
The company was founded in 2009, for many years with the United States Dow Chemical and other well-known foreign enterprises to establish cooperative relations, and many domestic listed companies and other enterprises to maintain good relations of cooperation, the company's products are exported to South America, Australia, the Middle East, Africa, southeast Asia and other 32 countries and regions, the enterprise is also rated as an excellent enterprise integrity.
Adhering to the "customer first, excellence, good faith cooperation" business philosophy, and continue to work with the new and old friends from all walks of life at home and abroad, to establish a good relationship of cooperation, jointly create a better future!